This is a list of Fictional characters appearing in the A&E Drama series Breakout Kings. Along with the Main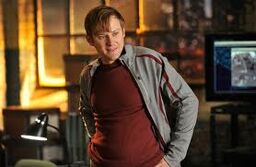 Characters, Breakout Kings includes an array of Protagonists, Antagonists, Supporting Characters and Reccuring Characters.
Main Characters
Supporting and Reccuring Characters
Antagonists
This is a list of all the antagonists characters in the Breakout Kings Universe including Main Antagonists,Supporting Antagonists,Assosciates, and minior antagonists among others.
| | | | | |
| --- | --- | --- | --- | --- |
| Character | Played By | Description/Role | First Apperance | Status |
| August Tillman | Jason Cerebone | Fugitive, Serial Killer | Pilot | Captured |
| Xavier Price | Jamie Mcshane | Fugitive, Serial Killer | Collected | Captured |
| Theodore Bagwell | Robert Knepper | Fugitive, Serial Killer | The Bag Man | Captured |
| Joe Ramsey | Derek Phillips | Fugitive, Innocent | Out of the Mouths of Babes | Exonorated |
| Lilah Tompkins | Christina Cole | Fugitive, Serial Killer | Queen of Hearts | Captured |
| Christian Beaumont | Zack Ward | Fugitive, Terrorist | Like Father, Like Son | Captured |
| | Rodney Eastman | Fugitive, Serial Killer | Fun with Chemistry | Captured |
| Starla Roland | Scout Taylor Compton | Serial Killer, Narcissist | Fun with Chemistry | Captured |
| Carl McCann | Mathew John Armstrong | Fugitive, Armed Robber | Steaks | Captured |
| Oliver Day | Jonathan Keltz | Fugitive, Murderer | Steaks | Captured |
| Andrew Brennan | Richard Burgi | Fugitive, Jewel Thief | One for the Money | Captured |
| Virgil Downing | Mark Pellegrino | Fugitive, Assassin | Paid in Full | Captured |
| Bennett Ballester | Robin Willcock | Fugitive, Serial Killer | Off the Beaten Path | Deceased |
| Ronald Barnes | Jeff Seymour | Fugitive, Embezzler | There are Rules | Captured |
| Carlos Zepeda | Lombardo Boyer | Fugitive, Carjacker | There are Rules | Captured |
| Chester Rhodes | Avery Kidd | Fugitive, Gang Member | There are Rules | Deceased |
| Tran Jun | Jeff Ong | Fugitive, Forger | There are Rules | Deceased |
| Sandy Clemente | Dean Chekevela | Fugitive, Trafficker | There are Rules | Captured |
| Carmen Vega | Lauren Velez | Fugitive, Drug Runner | Where in the World is Carmen Vega | Captured |
| Cesar | Manny Montana | Carmen Vega's Younger Son | Where in the World is Carmen Vega | Captured |
| Damien Fontleroy | Jason Behr | Fugitive, Serial Killer | An Unjust Death | Deceased |
| Brent Howson | Nate Mooney | Fugitive, Murderer | An Unjust Death | Deceased |
| Victor Mannion | Channon Roe | Fugitive, Gang Leader | Round Two | Deceased |